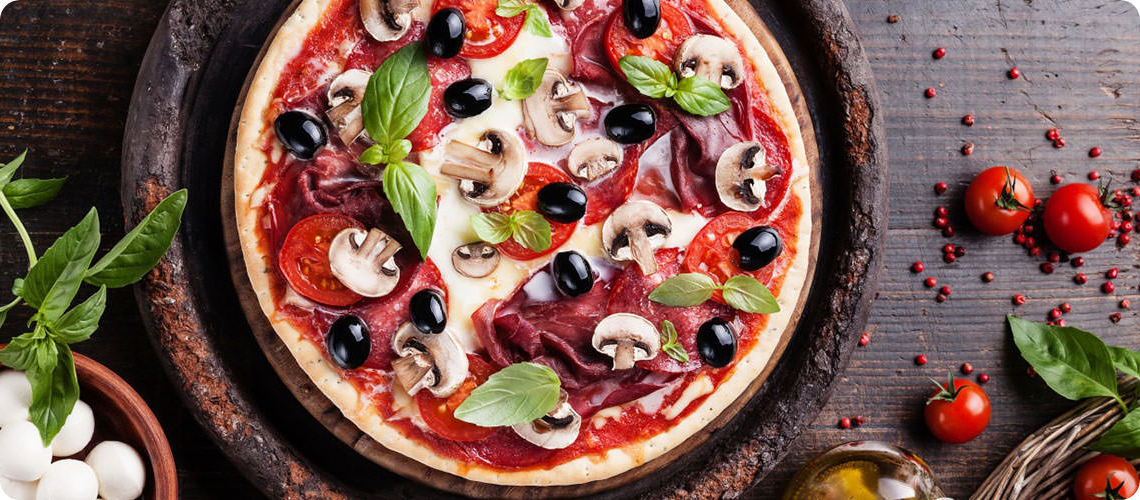 10 reasons why Pho Tru is the best Vietnamese restaurant in Victoria?
This blog covers why Pho Tru restaurant serves the finest Vietnamese cuisine in Victoria. Since the travel industry has opened post-covid-19, restaurants have flung their doors and continue to work like machines to give the best service to their guests. People are tired of being caged inside their homes. They want to explore new eateries around the town.
Humans are social animals born with a tendency to hang out with friends and family. A great way to have healthy conversations is chilling in a restaurant, where you can eat and socialize simultaneously. Pho Tru is a destination where you can enjoy your meal with your best buddy or group of people. Following are some points which define why coming to our restaurant is worth every penny.
Eat famous Pho

Bang on! Our restaurant is famous for its delicious Pho. It is a simple staple food consisting of a salty broth, fresh rice noodles, a sprinkling of herbs, and chicken or beef. It is one of the most liked Vietnamese food and also a bestseller in our restaurant.

Health and hygiene

Keeping in mind the ongoing COVID -19, health and hygiene have become a significant part of the service industry. Customers want to confirm they are eating somewhere clean and secure. Pho Tru checks on health and safety policies with a decent hygiene rating that marks a successful establishment.

Traditional customs

We live in a modern world, but subconsciously we stick with our roots even in Victoria, BC. You will examine traditional customs that are still carried out in our place. It shows how much we love this culture and follow it religiously.

Fresh food and appetizers with the finest quality

Our food is freshly cooked every day with unprocessed and healthy ingredients. We bring the best flavour in our cooking and the best refreshment appetizer by taking care of health first to make your day healthier and happier. No matter which season is going, giving you an extraordinary experience is a part of our service where we excel.

Friendly environment

Our motto is to make the surroundings friendly and as efficient as possible. The servers are patient and happily take your orders. They are present to take your orders and provide you with suggestions on what to order according to your mood. Our staff ensures you get the order delivered to your table within the estimated time so you can enjoy your food and kill the craving inside you without waiting much.

Best customer experience and ambiance

We firmly pledge to provide the best experience to our guests. At first glance, customers are not buying your food; instead, they're paying you for the background of your restaurant. The energy of a lively, bustling restaurant.The bonding experience of a family dinner.The convenience of fast, delicious food and being treated with respect.

Versatile menu options (Price+offerings)

An essential part of a food restaurant is how we communicate our food offerings. It is not through pictures but also through the menu. Since menus play a vital role in the decision-making process, we have maintained our menu as easy to read, the description of the food is self-explanatory, and the best of all items on our menu are affordable.

Maintain the authentic Vietnamese taste with a touch of Canadian mindset

Here at Pho Tru, we have maintained the taste of Vietnam, keeping in mind the local taste buds. We are providing original taste keeping the viewpoint of the regional tang.

Eco-friendly restaurant

We at Pho tru are purpose-driven, and our mission is to maintain an eco-friendly environment. To do so, we do biodegradable packaging of our takeaways.

Convenience

We serve at Downtown and at Mayfair Shopping center, making our lip-smacking meals easily accessible to our shoppers post their hardcore shopping experience.
Our motive is to roll out an extraordinary customer experience through delicious and authentic meals, appetizers, healthy and hygienic ambiance, friendly staff, offers, and loyalty programs. Our talented and professional chefs can modify the taste according to local preferences. We give a homey and classic Vietnamese environment for which people crave and come back. The menu here is seemingly endless. We have the ability to surprise and delight, whether we stick to something or navigate off into something we never had.
Simply Vietnamese!!
And nothing else!!
Treat your taste buds with lip-smacking meals.